There is something about elopements that get me all squishy inside and Whitney & Christopher's elopment just put me over the top. Whitney & Christopher's love filled the air when they tied the knot privately surrounded by California's redwoods in Shelter Cove, California. Congratulations Whitney & Christopher! Your greatest adventure has just begun! We wish you a lifetime of happiness and a long and happy marriage.  Thank you for letting With Love & Petals be a part of you special day.
Wedding Date: 5/26/15
The love of my Life and I met on a online match making website called eHarmony. I never thought I would be the woman that says she found her soul mate online but I did. We started talking online at the end of October of last year and by November 20th we had our first date. It was perfect. After that we were inseparable. Unfortunately we lived almost 2 hours away from each other. The days he was off work he would drive to come see me even though it was for only 30 minutes on my break from work. There were times where I would drive over to see him when I got off work and I wouldn't get there until 6pm and then get up early the next day to make it back to work on time but we made it work.
On March 7th 2015, Chris asked me to spend forever with him. I said YES! I was so surprised and felt so blessed to have such a romantic, compassionate, and loving man.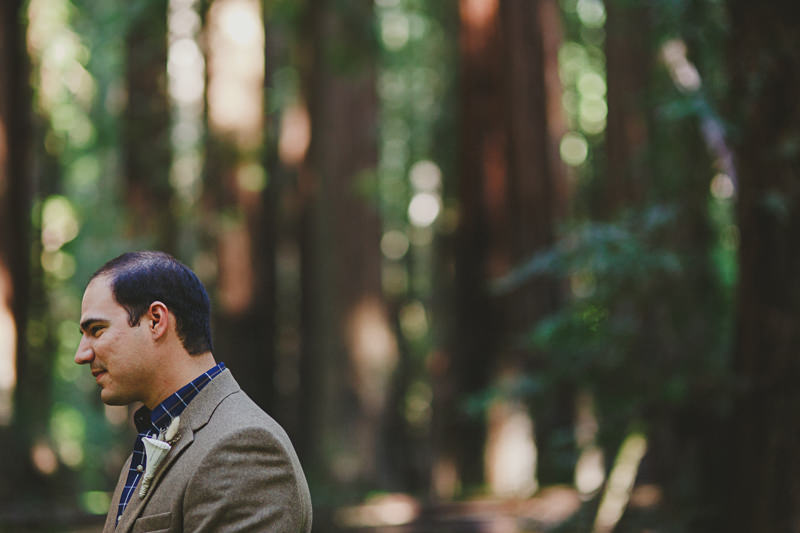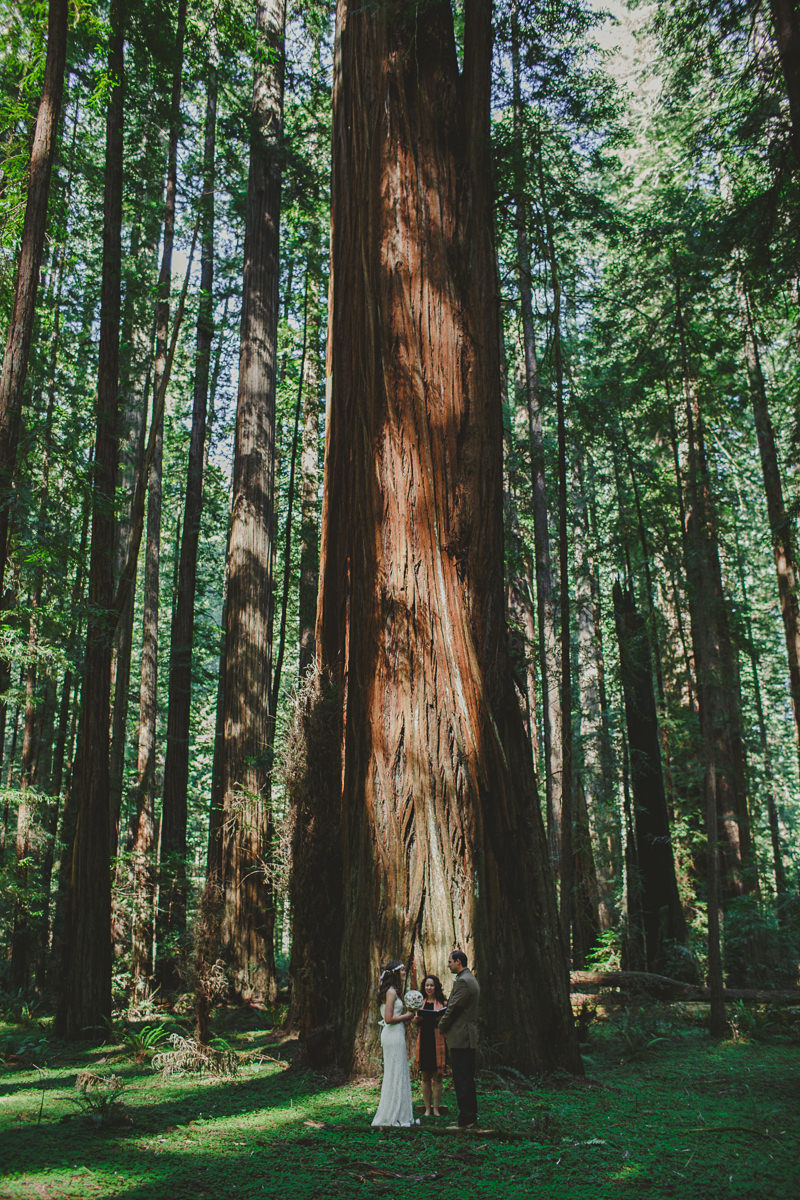 I was never fond of big weddings and secretly always wanted to elope. To me they seemed magical. I didnt want a big, elaborate wedding that cost tons of money. I also didn't want the stress that comes along with those types of weddings.
We both love adventure and wanted to elope somewhere we haven't been before. Chris knew I wanted to see a black sand beach and did some research and he found Shelter Cove, Ca. The pictures we saw were breathtaking. After doing more research on the area we found that Avenue of the Giants was close to that area. After seeing pictures of those huge trees, I knew that's where I wanted to get married.
The day before we say "I do", Chris and I spent the day exploring to find that perfect spot for us. It didnt take long. We found this huge tree with clovers all around it. It felt magical.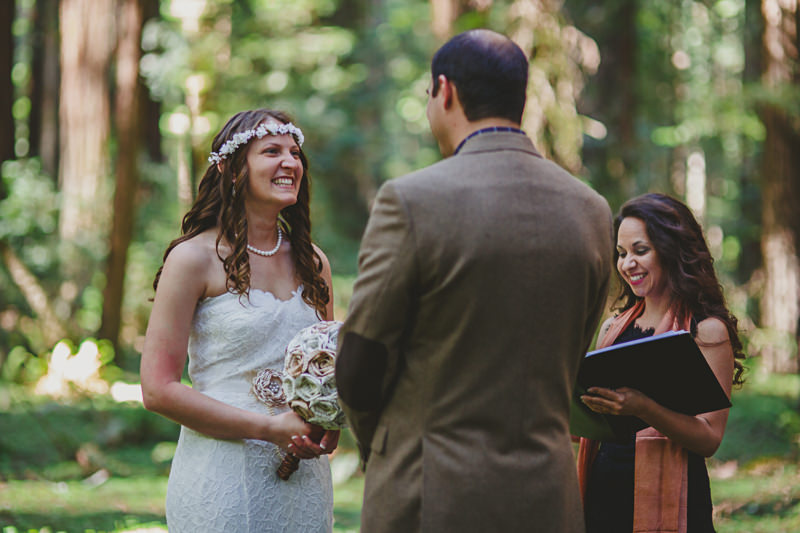 I decided I wanted to walk from behind the tree to chris for the first look. I was so nervous but extremely happy as well. I was trying my best to not cry. It was a special moment that I will never forget.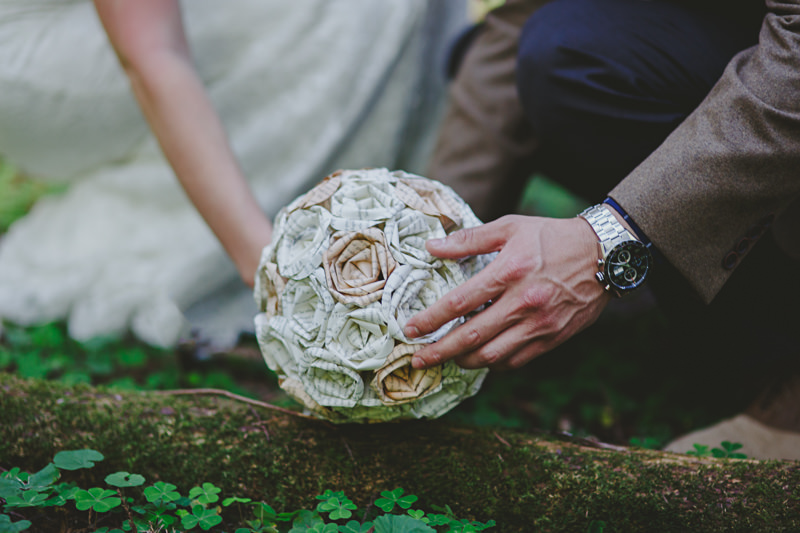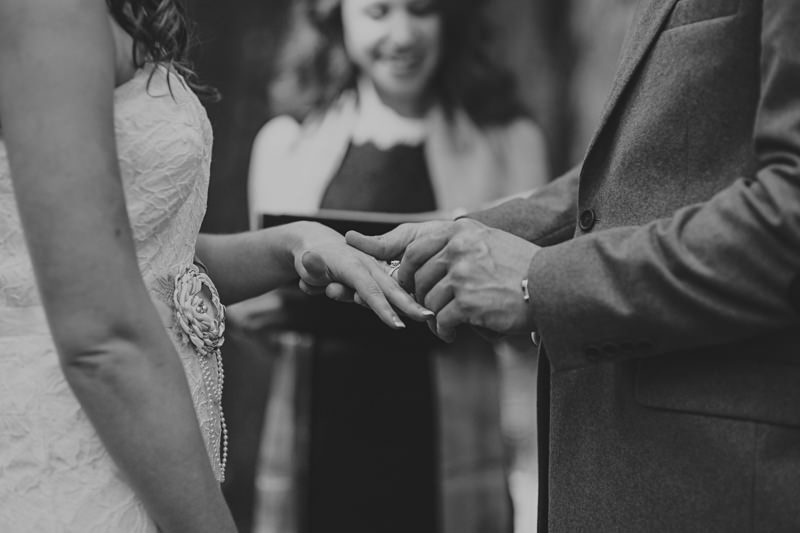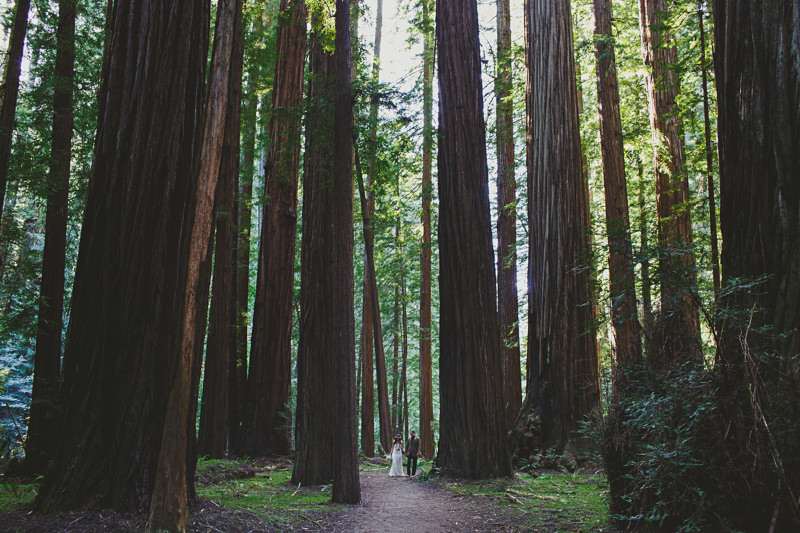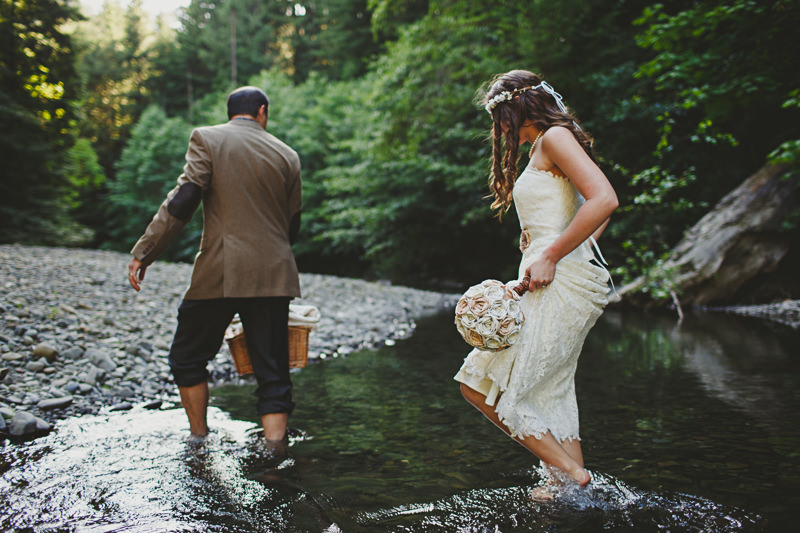 My favorite part of our enchanting elopement, was the picnic we did afterwards. It was so intimate. We had a small red velvet cake by Ramone's bakery & cafe.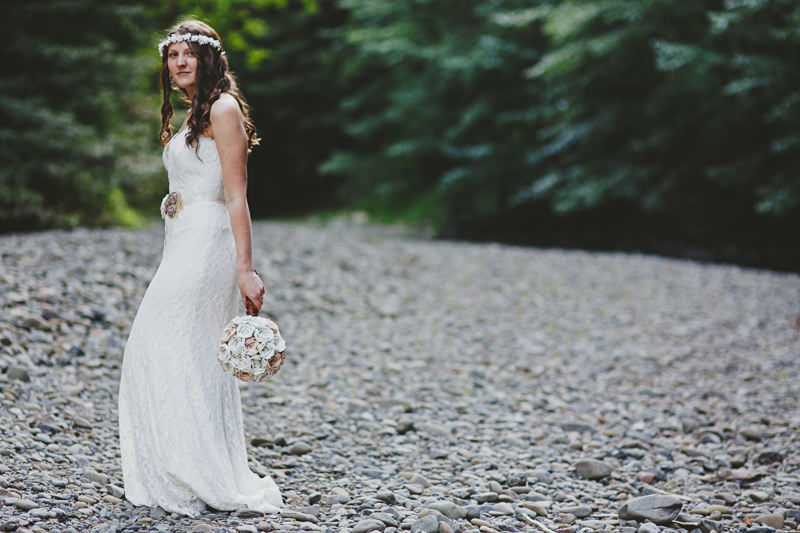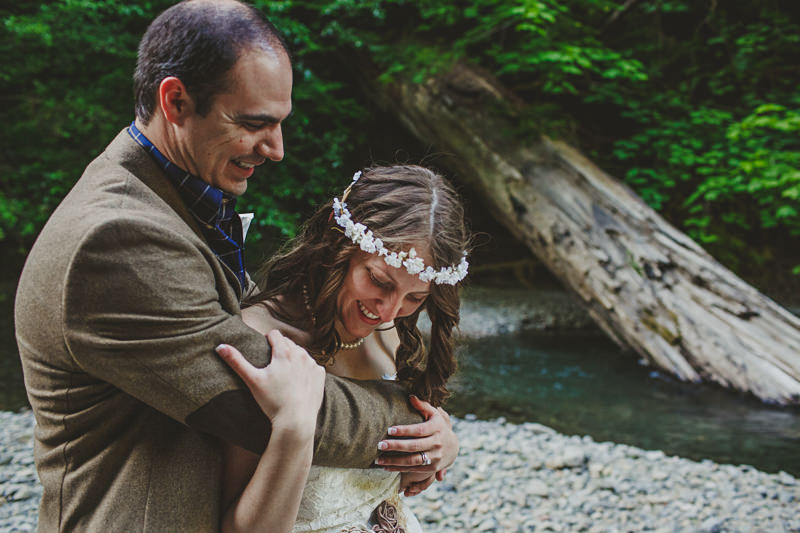 Its made me a better person and its nice to have someone that you can totally be 100 % yourself at all times and not be judged.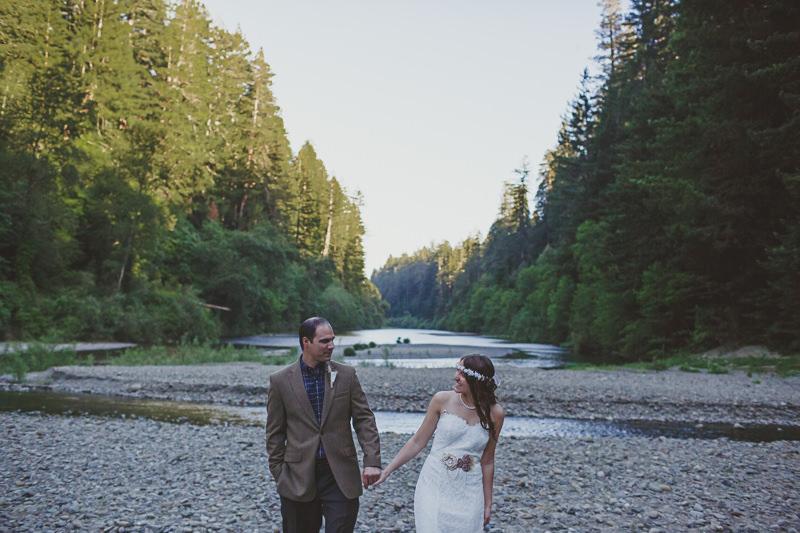 The best thing about being married is that I now have a permanent adventure buddy to do life with. The first time I called Chris my husband, I felt proud. My advice for other newlyweds is " happy marriage is the union of two good forgivers, great communication is worth working hard on, and never go to sleep with an argument unsettled."
Whitney & Christopher's wedding set was made out of book pages from a book from the Harry Potter series and tea stained to match the natural beauty of the redwoods.Photos were taken by Leon Villagomez Photography
Whitney's Bouquet: Harry Potter Rustic Themed Round Book Page Bouquet
Christopher's Boutonniere: The Brent Book Page Boutonieere
Flower crown by Serenity Crystal on etsy
Officant by gala events & weddings
Cake by Ramones Bakery & Cage
For more photos on Whitney & Christopher's wedding click here